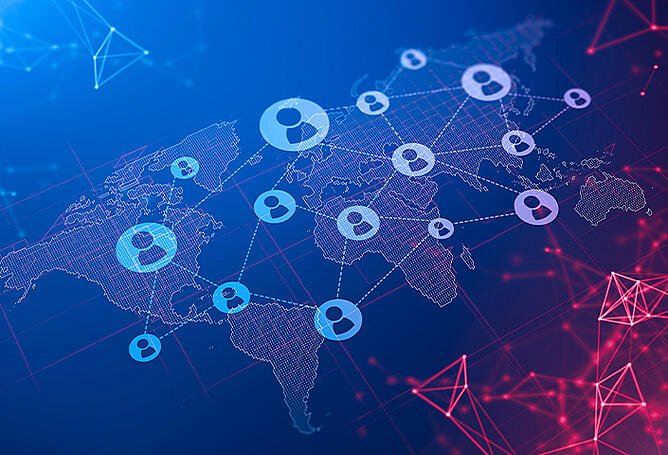 LOW COST OF OUTSOURCING SOFTWARE DEVELOPMENT AS ITS KEY BENEFIT
HOW COOPERATION WITH Server Pipe CAN REDUCE THE OVERALL COST OF YOUR IT PROJECT
Investment effectiveness improvement has always been one of the major challenges managers had to face. With respect to Information Technology (IT) projects, it has taken on special significance due to the recent events in the world economy and the IT sector in particular. No wonder that these days out of all the variety of IT outsourcing it is offshore software development that's becoming more and more popular thanks to offering unprecedented opportunities to drastically reduce custom software development costs keeping up the highest quality product standards at the same time.
Besides just cutting custom software development costs as a result of offshore outsourcing, with choosing us as your partner you'll also be able to save money on even more IT project related spending issues like the following three (usually associated with any IT solution development):
HOW WE CAN HELP YOU SAVE ON HARDWARE AND PACKAGED SOFTWARE
Server Pipe is not involved in hardware supplies, nor does it offer any consulting services as far as optimal selection of hardware for a particular project is concerned. Nevertheless, what we can do is help you lessen your expenses in this area quite considerably.
Because of the rapid technology development in recent years, hardware power and overall capacity has dramatically increased. That's why now one can obtain a rather efficient server capable of handling the majority of tasks faced by a middle-sized organization for a modest $1.500 to 4.000 with no problem at all. No doubt some tasks will require a more powerful machine, but even in this case the hardware share in a project will not exceed 25-30% of its overall cost. Therefore, it may seem that it is simply pointless to try saving on hardware that's not expensive anyway. However, we say that there's still room for cost cutting...
Any system reaches its full load operation level only at some later working stage (sometimes in up to one year) following the release of the first test version. During such period one can safely be content with lower performance rate hardware, leaving the purchase of a hi-end server for the moment coming just before the system reaches its full project load. This will allow saving around 30% of the total project funds, for as we know hardware is getting cheaper every day. But sometimes this option is not feasible due to the fact that someone's custom software is restricted to working on a specific platform forcing project managers to buy all the necessary hardware along with the packaged software at an early project stage.
Using the cross-platform and easily adjustable custom software development technologies, we offer our customers an opportunity to choose a pricing strategy which best suits their unfolding project. For example, at the initial testing and tuning stages one may safely opt for an ordinary Linux workstation. When the system starts working, it may be installed on an enterprise Windows server (with still no need to upgrade to hi-end). Later, in case the application load keeps growing, the system will have to be moved to a more powerful server or cluster under a commercial Unix or Linux OS. This final stage is exactly the moment when one truly needs to have hi-end equipment involved specifically for the project. (No doubt by that time the required hardware and packaged software prices will have gone down considerably, and besides, new software versions will probably have been released). So, choosing the above option will significantly reduce the investment risks, because a decent share of expenses (around 40 %) becomes due only upon the concept feasibility realization and its particular implementation.
This way one is unlikely to come across any serious problems when migrating a product from one OS to another. What we usually do in process of web-based database-driven application development is use MySQL (or Oracle) and PHP. The resulting system turns very mobile thanks to the fact that RDBMS's and PHP being used are capable of working on a wide variety of operation systems and platforms. Of course, the solution migration issue needs to be discussed early at the feasibility study preparation stage.
HOW WE CAN HELP YOU SAVE ON CUSTOM SOFTWARE
Custom software is the most expensive project component. In the majority of cases its cost represents at least a 70 % share of the total project value. And since custom software development is just the main area of our business, it is here that we can offer you the most appreciable price benefits
A company trying to come out with a unique project has got several options of how to obtain the custom software required. On the one hand, it may try developing custom software on its own by creating a special development team, on the other hand, it can place an order with an IT (software development) outsourcing organization. In turn, software development outsourcing is segmented into domestic and offshore software development. As to special development teams, they can also be based both in a customer's domicile and offshore.
Server Pipe is an offshore software development company, so doing your business with us you'll be able to enjoy all the benefits associated with outsourcing and offshore software development.
IT (SOFTWARE DEVELOPMENT) OUTSOURCING BENEFITS
If your company's business is not IT-related, here are the major advantages of using software development outsourcing:
No expenses associated with searching and hiring a team of qualified IT specialists (programmers, testers, system analysts, etc.) as well as with the production process organization.
No need to allocate your company's resources to some second-best technologies, concentrating them on the hi-end business processes instead.
No need to change your company's organizational structure to be able to temporarily make up a software development team.
No social indemnity upon the temporary software development team dismissal.
No losses due to the low level of software development process management (managers not having proper qualifications).
No delays in project development - as soon as the agreement is signed, the working process gets underway.
All the above advantages allow companies to save up to 50% of funds allocated for custom software development compared to performing this demanding task by themselves.
OFFSHORE SOFTWARE DEVELOPMENT BENEFITS
In addition to all the advantages of outsourcing, offshore software development (offshore outsourcing) has got some more benefits to offer:
Software development expenditure reduction thanks to a much lower cost of labor in certain countries, which can be 4 to 8 times less for adequately qualified specialists, depending on their country of residence. This fact has to do with different living standards. For example, in the year 2000 the gross domestic product per head in Ukraine was about USD 0.6 thousand compared to 33.8 thousand in the US and 23.0 thousand in the UK. Although the labor remuneration margin is not that enormous, it is still quite remarkable. That's why the rates for custom software development offered by our company will always be 4-8 times lower than the ones in the US or Europe.
No difficulty hiring highly qualified IT specialists ready to immediately start working on a project. There often might be a problem for organizations in their country to promptly make up a developer team due to the shortage of this kind of specialists usually employed elsewhere. In this regard they usually have to spend more on offering better employment terms or attracting labor from abroad. Offshore software development companies already maintain a well-trained staff ready to come out with a quality IT solution.
HOW WE CAN HELP YOU SAVE ON TECHNICAL SUPPORT AND MAINTENANCE
Technical support and maintenance is what any Information Technology solution requires. During its lifecycle the cost of technical support and maintenance can by several fold surpass the project development costs. So we suggest you take care of this expense item minimization in good time, considering each stage of project implementation from the viewpoint of its technical support and maintenance cost.
Below are issues Server Pipe offers to help you reduce your technical support and maintenance costs:
Using standard and popular technologies.
The wider some technology/product is spread, the easier it is to find proper technical support specialists and the cheaper it'll get. Developing custom software, we try to stick to the most widespread technologies. (Of course, in case a customer has reasons to opt for a certain technology, we will be using just that regardless of whether or not it is widespread enough.)
Custom software source code provision.
In case there is a problem with the product proper functioning, having its source code allows to quickly detect such a problem eliminating it right on the spot. All of our custom solutions are shipped to customers with their source code also supplied.
Technical support and maintenance for all our products.
If our customers so wish, we also provide technical support and maintenance for all products developed by Server Pipe guaranteeing high-quality service (who knows product functionality peculiarities better than its creator?) at very competitive prices.
Another service we offer are future upgrades and enhancements of the developed by Server Pipe products. Following the commencement of any product operation customers often submit additional requests as to its functionality enhancement. We've developed a number of discount schemes for our customers, especially as far as the further versions of custom software are concerned. Moreover, due to a much lower level of employee turnover than in Europe or the US, your product enhancements will be carried out by its immediate developers, which guarantees higher quality and speed of work. (eg. The companies who outsourced the development of such complex products as FleetAll and Compensate to Server Pipe are now busily involved in their modernization with our direct assistance).